Alina is one of the four co-founders at Arus, as she helps strategise to ensure the long term sustainability of Arus. Before Arus, Alina graduated from the University of Illinois at Urbana-Champaign. She was also an analyst at Accenture before teaching History as a Teach For Malaysia Fellow for four years in a public school. Alina loves hiking and is currently trying to be fitter than her dad in cycling.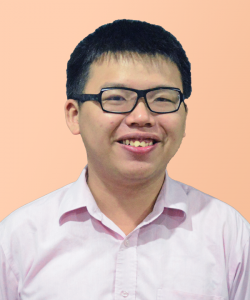 David is responsible for ideating and designing the academy curriculum. He completed his degree in Psychology, minoring in Computer Science from McGill University. Before co-founding Arus, David was a Teach For Malaysia Fellow where he initiated Project, After school Coding Enterprise (ACE), a precursor to Arus. David loves Sid Meier's Civilization so much that he vows to visit all the wonders featured in the game within his lifetime.
Daniel, a co-founder of Arus, co-designs the Arus curriculum and ensures our classes are run smoothly. He makes sure Arus is well-equipped for making and learning. Before co-founding Arus, Daniel studied Mechanical Engineering at Multimedia University and was a Teach For Malaysia Fellow who taught for 2 years. Daniel loves History. He sees historical information as little jigsaw pieces that make a big puzzle.
Specialist, Content Development
Yi Thing creates content and manages projects in Arus to ensure our children are always in love with learning. She is a part of the Change Makers – Youth Activists for Gender Equality. She dreams to have a crafter's studio where she can spend her whole day drawing, cutting, pasting, colouring and of course, dreaming.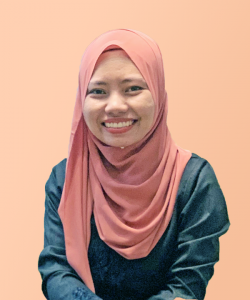 Specialist, Teacher Training
Nabihah champions Girls in Tech programmes and develops modules to ensure digital learning is accessible to all children and youth. She is an alumna of US-ASEAN for YSEALI Women's Leadership Academy and a fellow at Teach For All Global Girls' Education. Nabihah prefers a laid-back beach holiday and she wishes to go skiing again.
Specialist, Youth Engagement
Wei Young is an Academy Teacher leading the students' programmes Junior Maker Club (JMC) & Young Maker Club (YMC) in Alma, Bukit Mertajam. He is a Teach For Malaysia alumni. He used to work in a private hospital lab as a medical lab scientist. He says he doesn't like to talk. To know him better, invite him over a hiking trip and you might know a little more about him.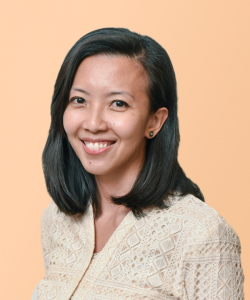 Specialist, Content Development
Natasha executes the overall strategy, research, content development, coordination and implementation of financial literacy programmes at Arus. With a Bachelor's Degree in Communications majoring in Public Relations, she started her career in Public Relations consultancy firms before joining an ASEAN-entity and an education-focused social enterprise working with international volunteers. Being a small island girl herself, she has an interest in working with the Orang Asli communities. Natasha loves adventures like bungee jumping as much as she enjoys staying home doing nothing.
Associate, Youth Engagement
Nalissa helps bring projects to life by churning out new ideas and works passionately on curating online learning content for both teachers and students. She graduated from the University of New South Wales, Australia but unfortunately did not get to attend her graduation due to COVID19. Nalissa keeps herself in a good mood by curating her playlist on Spotify with funky R&B music.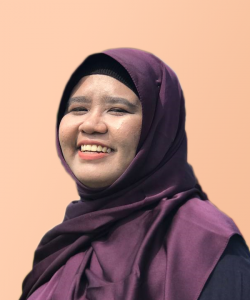 Associate, Teacher Training
Atiqah focuses on unearthing and encouraging life-long learning in teachers as teachers are learners too. She has a Masters (Sc) in Engineering Business Management from Universiti Teknologi Malaysia (UTM) and she also a part of the Teach For Malaysia Alumni Network and she is the founder of the Baju Melayu Raya Project. She builds Gundam, assembles buildings, spaceships and marine vessels. She is de facto party and getaway planner for her girl friends over the years and when she's not too busy doing these things – she travels.
Associate, Administration
A mother of two and previously an alternative school's English teacher, Charlotte loves working with kids, gardening, cooking and learning new things. Among her signature dishes are sugee cake and Eurasian's Debal curry. She is currently learning how to crochet.
Associate, Community Engagement
Ze Kai is passionate about transforming lives. He is a Teach For Malaysia alumnus and holds a Bachelor of Business (Economics and Finance) from RMIT University, Australia. 
With a strong interest in digital advocacy, he is also expanding his STEM knowledge base through his work at Arus.
Ze Kai travels extensively and loves exploring residential neighourhoods to experience local life when overseas. Do say 'hi' if you happen to bump into him!
Associate, Youth Engagement
Noor Anirazlina's name might look intimidating but it's actually pretty easy to pronounce once you break it down into syllables!  Noor received her Bachelor in International Business from Grenoble École de Management, France. She was also a part-time French lecturer at a local university which sparked her interest in education et voìla, that's how she's here! She helps secondary school students discover their power through Arduino programming.
Associate, Teacher Pillar
Farhanah helps to curate and design programmes for students and teachers, empowering them to learn and teach effectively. Having graduated with a Bachelors in Social Sciences (Psychology), Farhanah's intrigued by the human mind and is passionate about bringing social-emotional learning into the classroom! She's always up for spontaneous adventures, and can't choose between stargazing and hiking as her all-time favourite activities.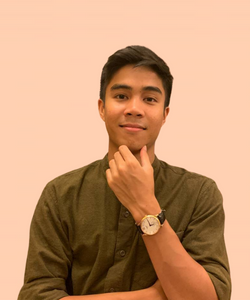 Associate, Creative Content
I never knew how much I loved production work until I started getting involved with it during my tertiary level education at Universiti Selangor (UNISEL) and UiTM Shah Alam. Despite the tiredness that comes with production work, once the cameras, audio and lighting are all set to go, all the feelings of fatigue vanish and the adrenaline thrill of shooting begins. That's when I realized, I have found my passion in life.
IT Associate, Content Development
Faiz helps the team to co-create IT systems and infrastructure. He manages websites, automate processes, analyses data and creates project and operation reports. He has a degree in Computer Science from Universiti Kebangsaan Malaysia (UKM).

With a strong interest in video games, Faiz dreams of developing his own video games in the future.
Associate, Content Development
Hafizah is passionate about producing significant creative contents to support projects in Arus.
After finishing her master's degree in Built Environment, she used to teach design to business and start-up owners, besides getting involved in HRDF's community development programmes. 
Hafizah keeps herself active and fit by hiking and roller skating.
Puteri is an education advocate who is also passionate about humanitarian causes. She is currently pursuing a Master of Communication at Universiti Sains Malaysia (USM).  
Puteri was an intern at the UN's International Organisation for Migration (IOM). She also used to lived in Tokyo, Japan during her gap year as an exchange student where she considerably improved her cultural quotient.