Arus Tech Programmes aim to develop students' knowledge, skills and interest in STEM (Science, Technology, Engineering & Mathematics) through a list of comprehensive project-based lessons on computational thinking, problem-solving, coding, presentation and design thinking skills using open source software and the compatible hardware like Maker Uno and Micro:bit.
There are 3 types of classes parked under Arus Tech Programmes: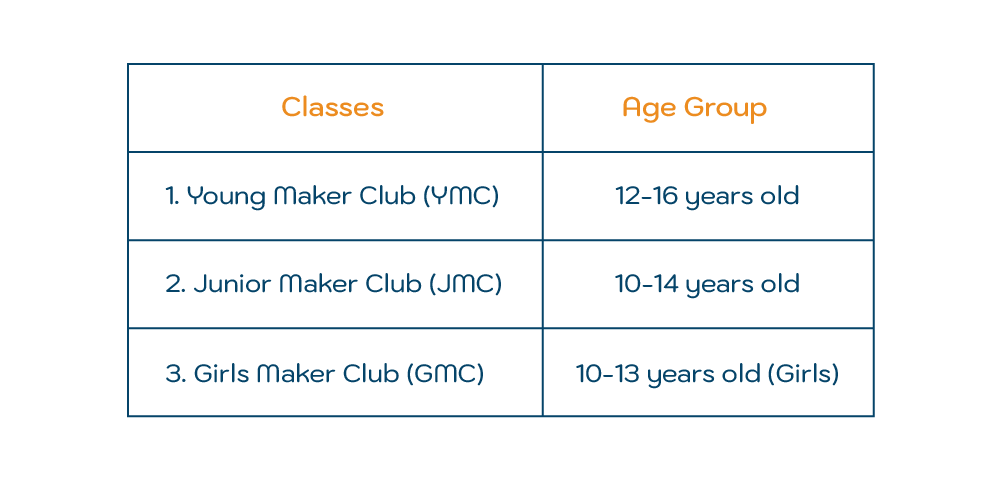 In these 6-8 months programmes, students will begin with simple computer coding practices and graduate with final project prototypes presentable for various STEM competitions.
Through these programmes, we hope to develop student interest in STEM, empower them to take charge of their learning and inspire this young generation to be the problem solvers right here and then.
Started as Arus flagship programmes 'Maker Academy' in 2015, Arus Tech Programmes have reached out to more than 260 students physically and cultivated more than 50 Arus alumni in Bukit Mertajam, Penang. This year, we plan to make these programmes available in the virtual setting (i.e. e-YMC & e-JMC) to reach out to more students beyond Bukit Mertajam community.
For more information about Arus Tech Programmes, visit us at http://arus.cc/ArusTechPrograms and begin your maker journey today http://arus.cc/Nn5f1.