Learn to code, we'll show you how!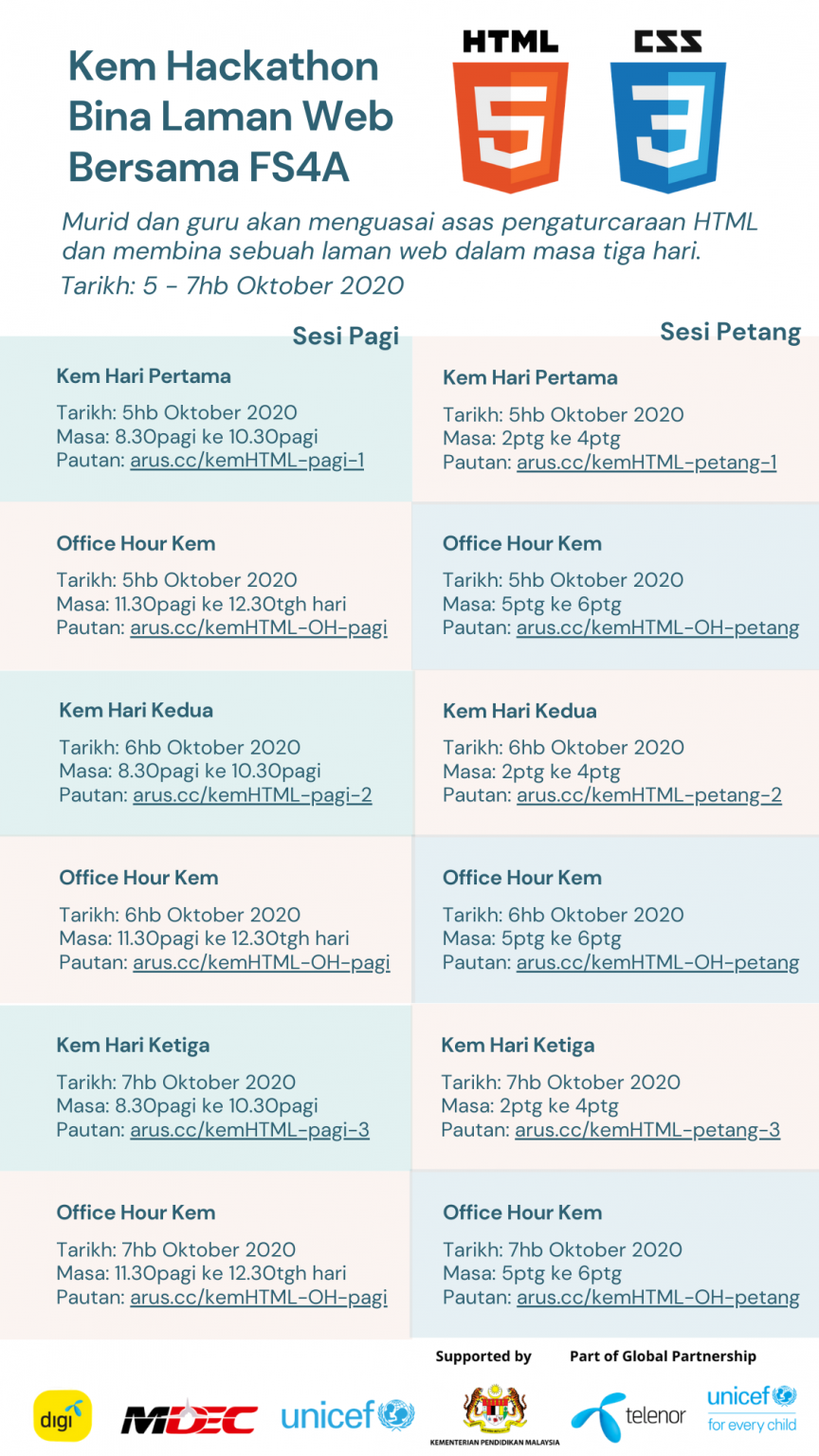 Learn to build a website using HTML in just three days. Choose either a morning or afternoon session for each day.
Morning sessions, 8.30 am – 10.30 am daily:
Part 1: 5 Oct
Part 2: 6 Oct
Part 3: 7 Oct
Afternoon sessions, 2-4 pm daily:
Part 1: 5 Oct
Part 2: 6 Oct
Part 3: 7 Oct
*Facilitators are available during Office Hour sessions after each workshop to help you troubleshoot or answer any HTML questions.
Learn to code using Micro:bit, the tiny computer that is smaller than the size of your palm! In this hands-on session, you will get to use an online simulator to code. What will you make today?
5 Oct, 9 am-10.30 am
Did you know, the world's first image of Blackhole is created using Python? It's a powerful programming language that you can pick up quickly through this beginner's workshop. 
7 Oct, 9 am – 10.30 am
Data science is one of the most high in demand career out there – you can't be a good data scientist if you are not familiar with SQL. Let's get started with SQL in this session.
7 Oct, 9 am – 10.30 am
Calling all teachers and parents looking for an all-in-one platform for students to learn coding. Don't miss this session as we introduce Future Skills For All (FS4A) portal with lessons that children can learn in school or at home to be the next notable innovator of our time. 
6 Oct, 9 am – 10.30 am