Build your career by being a changemaker in our homegrown community, especially in the tech education landscape in Malaysia. Positions are available.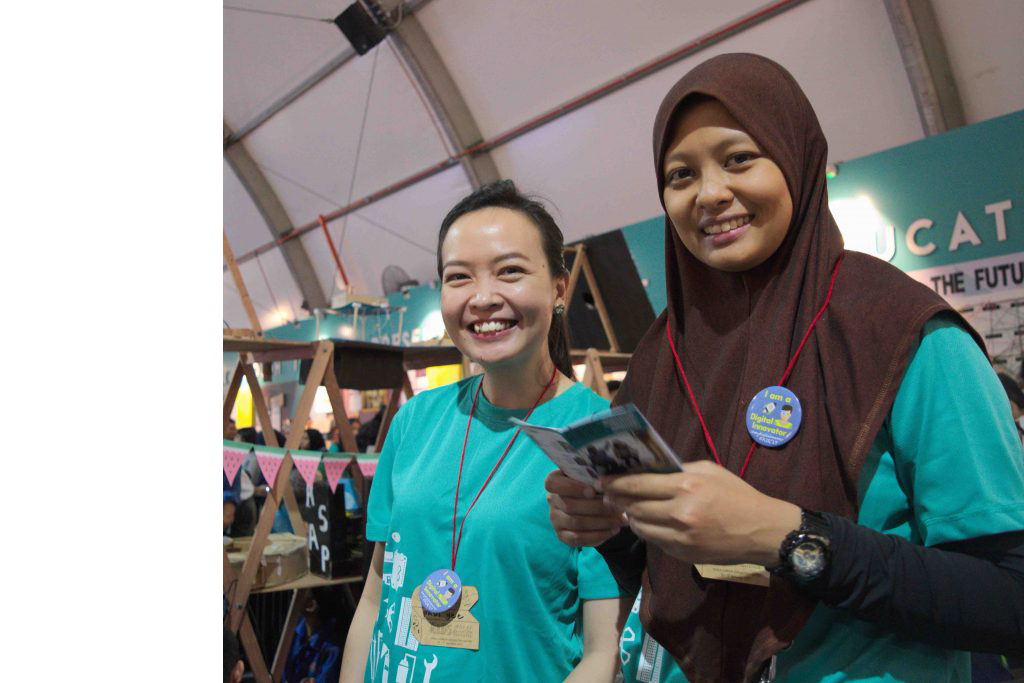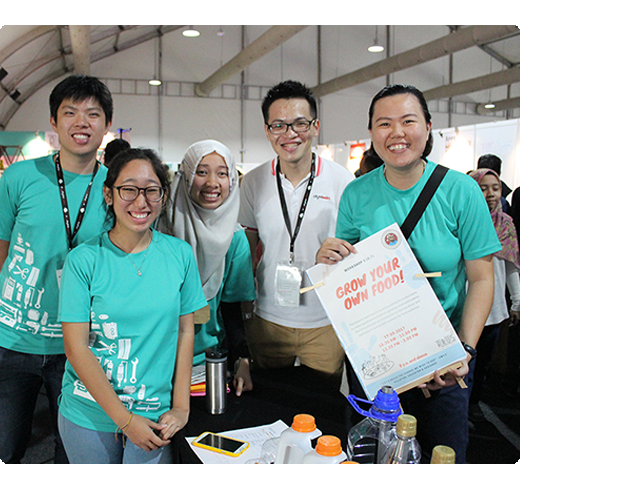 Arus@Penang and Arus@KL is open for internships.
There are a few distinct streams of internship available throughout the year.
Arus@Penang and Arus@KL are open for volunteers.
There are a few distinct streams of volunteers available throughout the year.
If you believe in our mission that learning should be made meaningful and relevant and you have a skill that can help us achieve this mission, let's do it together! Sign up to be a Friend of Arus.
Friends of Arus in the past have included university students as well as working adults who are seeking ways to use their skills for the better good in their spare time or to dip their feet in the world of social enterprises.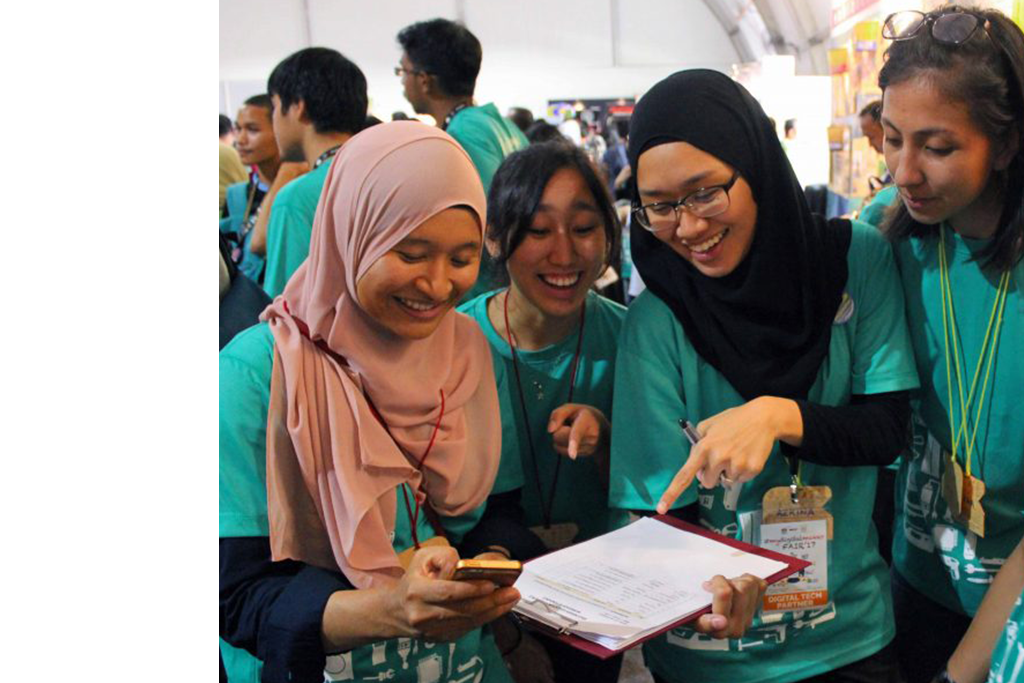 You're great at designing projects or you have ideas about an amazing programme for teachers, students or even parents. We're always on the lookout for how we can make learning exciting and relevant for students. Let's design a project together!
Programme Volunteers & Facilitators
You'd like a peek into the meaningful learning experience at Arus, but you're too old to participate as a student #itssokay #wefeelthatwaytoo #allthetime. We're looking for short-term additional project support. Join us temporarily as programme volunteers or facilitators where you will be helping us to run our programmes.
You're a comms whiz – whether it's with PR, strategy, writing, media relations or messaging. Share your skill with us so we can tell more people about the work we do and have more students benefit from it.
Social Media is your Game. It's certainly not ours yet. Share your insights with us through a social media workshop or volunteer your time to help us tell the amazing stories behind Arus
You're a Jack (or Jane) of all Trades. Sometimes work develops so fast at Arus that we might not even have time to come up with a position name yet. Drop us a line and we'll most likely be able to give you 5 random ways you can contribute.
You love creating visual content. We have stories that deserve to be heard and we believe telling them through designs or videos might be the best way. Help us do this
You're an expert in a field – HR, marketing, school design, education, data, Orang Asli communities, architechture, or any other fields out there! We'd love to just have a cuppa with you to hear your insights and strategies as we believe in being lifelong learners ourselves so we can pass these on to our kids
Are you a parent who think it's important for your child to learn in an environment that encourages the love of learning, an environment that makes learning relevant and meaningful? We need parents like you as one of our supporters! Contribute your ideas as a parent and together, lets build our dream school for our children. You can also sign-up your interest as a parent here
To ensure our programmes and school are both financially-accessible to all students, we are open to the support from funders – whether individual or corporate.
If you're unable to commit to any of these roles, it will still be great if you can just help us spread the word on our cause.
Tell your friends about Arus Academy and our mission to make learning relevant, share it on social media. Tag us on @arusacademy.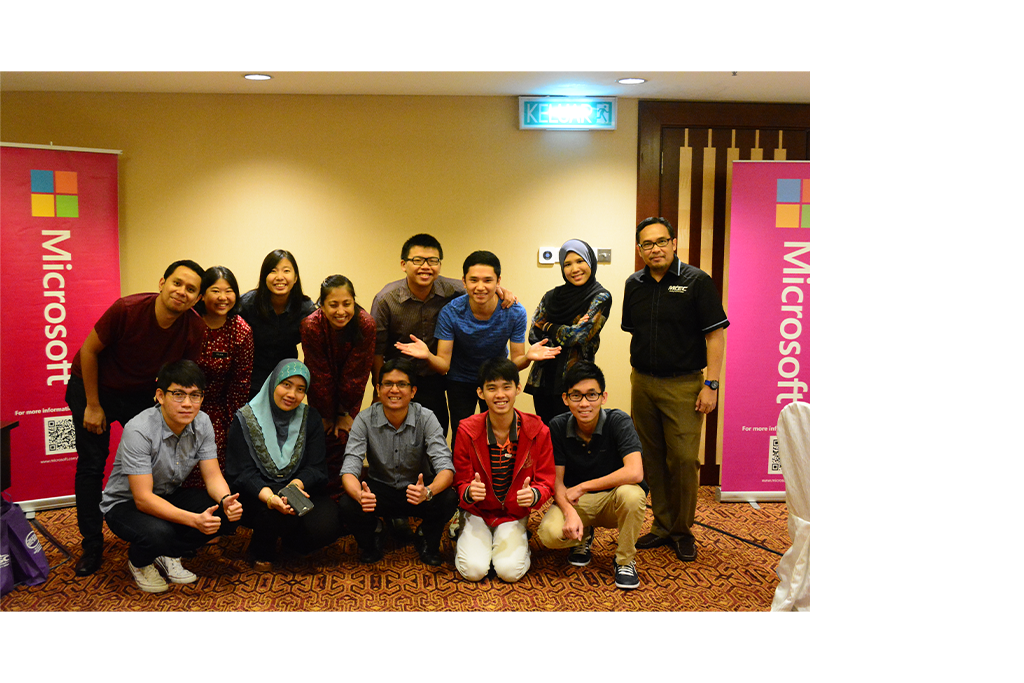 Arus is now a tax-exempt social enterprise through its business entity, Arus Education Sdn Bhd (1177232-U). Any donation through this entity is tax deductible. This applies to donations received up until 27 December 2023.
Below is our banking information:
Arus Education Sdn Bhd
Account Number: 7311207291 (OCBC Bank)
Ref: Donation
Arus Bursary Fund
You may also donate specifically to our Bursary Fund that is specially meant to sponsor students in our programmes. Please indicate in your donation if you are donating to the bursary fund as:
Ref: Bursary
Our bursary disbursement in 2021 can be viewed here.
Frequently Asked Questions
Here is a list of answers to questions that were frequently asked to us ever since the Arus journey began. If there are any other questions that you would like to know about Arus, please contact us by submitting a message or emailing us directly.
Is Arus a tuition centre?
Arus is not a tuition centre. Arus is a learning centre where students do not learn by subjects but by projects. Students are not taught explicitly on the subject matter, but topics from various subjects are made relevant in the process of developing their projects. We hope to cultivate the love of learning and drive up their curiosity.
Is Arus a private school?
Arus is not a private school (yet). Our current curriculum for any of our programmes does not comprehensively cover any national or international syllabus.
How does Arus make money?
Arus run external projects for interested parties looking into the education sector. We run workshops, camps, training for students and teachers. We also have experience developing content to be used in schools as well as learning centres. These services are what we offer for a fee.
What subjects do we teach?
We do not explicitly teach any school subject in our programmes. Arus conducts classed using project-based learning. The outcomes we strive for are not academic but skill-based. We each new skill our students acquire, we believe it will increase their appetite for knowledge.
Is Arus free?
Arus is a social enterprise. It means that we have programmes that are free for our beneficiaries and paid programmes that are meant to offset our cost of running free programmes.
Does Arus go into schools to run programmes?
Yes. Arus works with the State Education Department (JPN) to run programmes in schools. Currently, we run STEM-based programmes for students and teachers.
What is the difference between Arus Academy and Arus Education?
Arus Academy is our brand name while Arus Education Sdn Bhd is the operating company behind Arus Academy.
Is Arus only for underprivileged students?
Arus serves all students, regardless of their socioeconomic status. (Refer to FAQ: #5)
Is there a requirement for student selection?
Students applying to our free programmes have to commit their time. Arus programmes run at least twice a week and attendance is to be strictly adhered to. Shortlisted students would have to indicate their interest in the programmes.
What kind of help does Arus need?
Arus needs help in a variety of ways to keep us ready to serve our students. Arus is keen to receive volunteers in our programmes to teach or facilitate classes.
How can I volunteer in Arus Programmes?
We are open to people interested in volunteering their time with us. Click on this link to register your interest. Our team will reach out to you.
How can I collaborate with Arus?
We are open to collaboration. Click on this link to register your interest. Our team will reach out to you.
Are donations made to Arus approved donations by LHDN?
Yes, the donations are approved donations and tax deductible subject to the maximum limit of the tax laws.
What are the differences between Penang Office and KL Office ?
Arus is currently in two locations. Our main headquarters is at Alma, Bukit Mertajam in Penang and we have expanded to a new space in Kuala Lumpur. We have different programmes to suit the surrounding community while utilising the tools and equipment in each space. We also work collaboratively across the regions for most projects!