by Khaw Wei Young
"Asgard is not a place; it never was. Asgard is where our people stand." Yes, this quote may generate some thought ripples in Marvel's fans as the blood-pumping battle scenes of Thor: Ragnarok start to play in their minds. This time, however, my feeling resonates more with the concept of 'unity', the oneness of people in our very own Asgard – Arus. 
I am pretty sure that all the Arusians will agree with me that we have a very unique work culture. We are teachers to the students, enablers to many teachers, educators to the parents, entrepreneurs to our partners in the public sector, content developers to our corporate partners and you name it, Arus has it all! 
In this pool of multi-talented people, of course we have celebrities whose names appear frequently in the media – Cikgu Alina, Cikgu Atiqah, Cikgu Daniel, Cikgu David, Cikgu Felicia, Cikgu Nalissa, Cikgu Yi Thing and you probably know them well enough through Arus social media. These superheroes aside, I am also blessed to work with many other equally amazing people in Arus who contribute and cultivate relentlessly behind the scenes to paint the beautiful world of ours. Some of them perform in front of the computer all day long; some of them operate behind the lens; some of them run from place to place to get materials ready and delivered and some of them manage the background work to ensure the safety and well-being of the team members.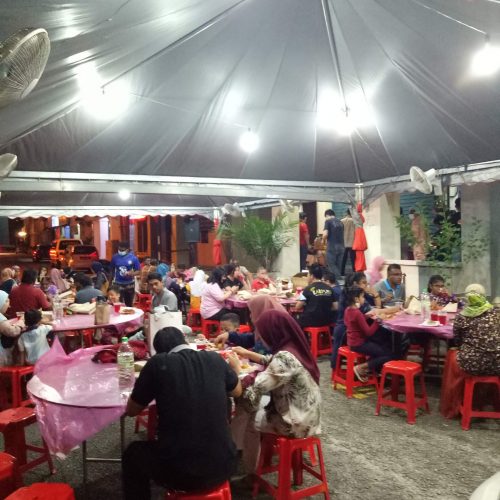 In a recent Majlis Berbuka Puasa (breaking of fast) event we hosted in Penang for example, I could feel the warmth of everybody coming together to ensure a good meet after the lack of physical gathering for more than two years. While having to juggle day-to-day work in content curation, stakeholder engagement and running classes, Arusians carved out additional hours to organize a physical Buka Puasa event during Ramadhan for our students and their family members. It was very heartwarming to see students from different 'generations', parents and Arus teachers all enjoying themselves at the buka puasa gathering. The exchange of greetings, wishes, blessings and laughter all signify the hospitality and lovely culture of Arus where we put a smile on all faces we come in contact with. And that was well-reflected through Arusians being in action on the event day as we hand-picked the door gifts, helped to serve food to the guests and spent time to get to know them better. What more can we ask for than the return of a smile in gratitude!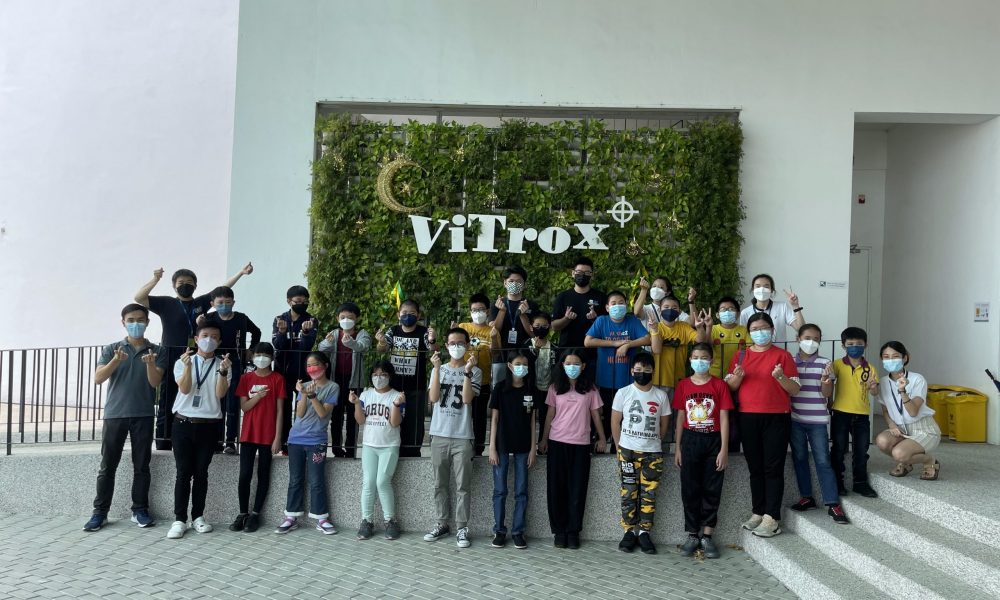 To me, this is just one of many exciting activities we do in Arus. Other activities like the learning trip to Vitrox Academy, annual team retreat, student project field trips, student project exhibition days, project video shooting and many others are all memorable moments that we treasure and cherish together while getting the 'formal' business done. In fact, Arus is so happening that there are endless warm, fun and inspiring stories day in, day out. Arus is not just a place; it never was. Arus is where our lovely team members bring values to people's lives!  
Selamat Hari Raya Aidilfitri, maaf zahir dan batin.