Tips, resources and super useful skills for teachers in these pandemic season.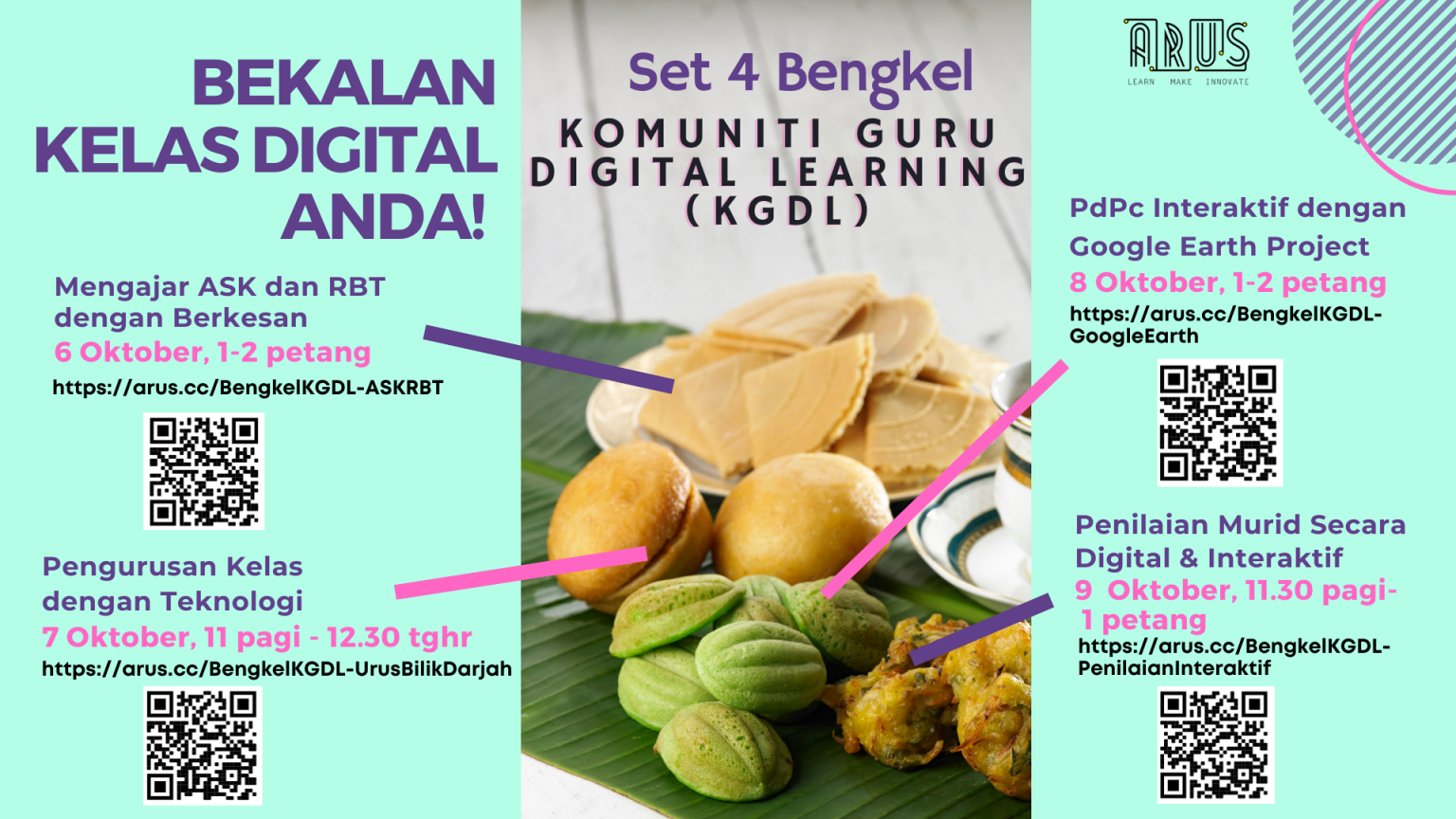 ASK and RBT teachers, this workshop is for you. Come and learn useful tips and resources to make your lessons engaging and relevant. 
6 Oct, 1 pm – 2 pm
Stressed about classroom management? How about some interactive tools and ideas that will get students on task and ready for learning? These tools are suitable for online and blended learning classrooms.
7 Oct, 11 am – 12.30 pm
Can't travel? No problem. Bring your students around the world using Google Earth Project. No, it's not just a map. Come and see. 
8 Oct, 1 pm – 2 pm
Create easy-to-use online assessments that are going to save you lots of time so that you can focus on what matters most. Your students will love this. 
9 Oct, 11.30 am – 1 pm