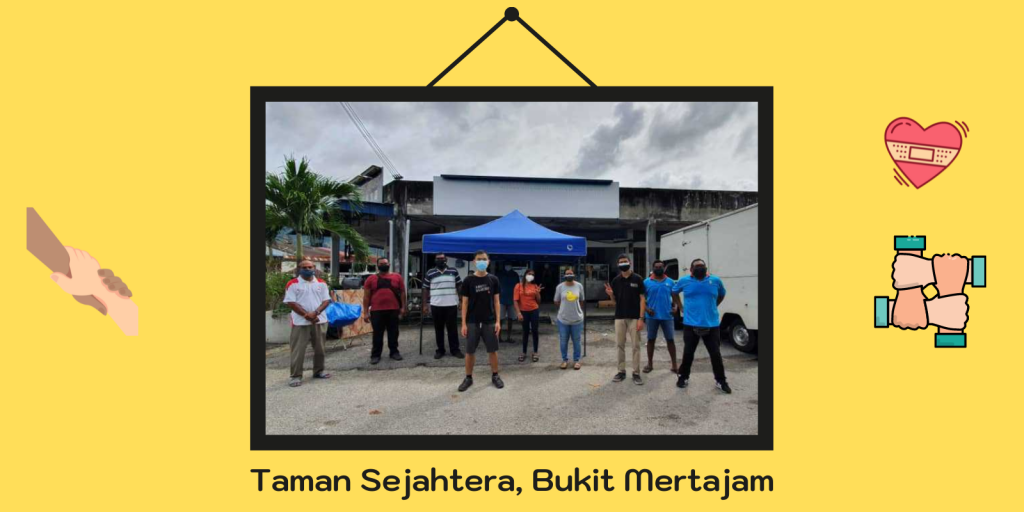 On 1 August 2021, Arus Penang worked with MPKK Taman Sejahtera, Bukit Mertajam to help 60 households with food, toiletries and milk for infants.
It all started with me sharing my experience interviewing the families who raised a white flag in  our weekly meeting. As an MPKK member, I interviewed 7 households on behalf of the state rep's office to ensure they were genuinely in need of food assistance. To ensure speedy help, we had only 5-10 minutes to interview each household. Despite the brief conversations, I was truly saddened to find out how people had been struggling to even afford the basic necessities.
It was a surprise when Daniel, together with the other 3 Arus co-founders proposed that we help them, too! After a few meetings with MPKK, we came out with a list of 32 needy recipients who would come collect their aid items, with the other 28 sets of items to be given to those who requested for them on the day itself.
All the items we bought were packed in my house by my kids and husband. It also gave me a chance to explain to my kids how good it was to help each other in these difficult times.
On that day at 10 am, many gathered nearby before we could even set up the place. There were happy faces, but many more were waiting anxiously for their turn. We had to start turning people away when the supply ran out.
I wish we had enough for all who came that day, and most importantly, the crisis that we're in will be over soon.
Charlotte Nathan
Administrative Associate
Arus Academy